Management Team
Our business is about relationships, and we have a strong management team in place that understands this. They are committed to furthering the development of our financial representatives through training and guidance, so the representatives can establish enduring and solid relationships with their clients.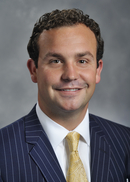 Managing Director
Office 937-427-7184
My Networks:
Andy Platt is a lifelong Dayton resident and graduate of the Wright State University Raj Soin School of Business. Andy joined Northwestern Mutual in 2009 as part of the prestigious internship program. Upon graduating from WSU, he began work as a full time financial representative. Through his eight years with Northwestern Mutual, Andy has continued to receive education and designations and now holds the position of Managing Director.
As Managing Director, Andy assumes responsibility for the Dayton District Network office in connection with the Kelly Financial Group, located in Cincinnati, Ohio. His role also provides many opportunities to coach and train young professional in this industry, which he finds extremely rewarding. Andy also maintains a personal financial practice where he helps his clients work towards attaining their financial goals and visions through a trusted partnership of planning. His objective is to serve as architect to their overall financial growth and planning needs.
Andy and his wife Britt, along with their 2-year-old son Carter, reside in Centerville. Andy and his wife Britt enjoy golfing, traveling, and spending time with friends and family. In addition to work and family, Andy commits his time to several community organizations: Wright State Alumni Association Board, Dayton Art Institute Associate Board, Walnut Grove Country Club Board, Dayton Rotary, Shoes for the Shoeless, as well as serving for Alex's Lemonade Stand charities.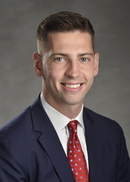 College Unit Director
Office 937-427-7120
Michael Allen grew up in Canada before moving to Centerville, Ohio when he was 9 years old. Outside of time spend in Columbus where he finished a Business Finance degree at The Ohio State University and a brief stint in Chicago, Michael has spent his adult life living and working in the Dayton area. Michael joined Northwestern Mutual as in intern in the 2013 where he earned second place out of two thousand interns across the country in the summer production competition.
Upon graduation, Michael joined Northwestern Mutual as a financial advisor where he received the New Financial Advisor of the Year award following the completion of his first full year. These days Michael spends most his time making a difference in his clients lives by helping improve their financial wellbeing. In addition to running his personal financial practice, Michael spends time running the Northwestern Mutual – Dayton internship program as the College Unit Director. In the CUD role, Michael is responsible for selecting & developing the next generation of financial representatives right off the college campus.
Michael resides in Dayton, Ohio where he lives with his girlfriend Heather, cat Grace Kelly, and dog Charles Barkley. When he's not at the office, he can be found volunteering at different organization throughout the city through Generation Dayton where he serves as the 2017 Chair. Outside of volunteering for the city, Michael loves spending time with his family which includes seven brothers and sisters, playing sand volleyball and other outdoor sports, playing and recording music on the piano & guitar, & reading non-fiction books.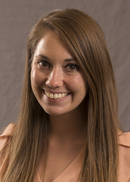 Courtney Lee Ann Osting
Director of Recruitment
courtney.osting@nm.com
Office 937-320-5642